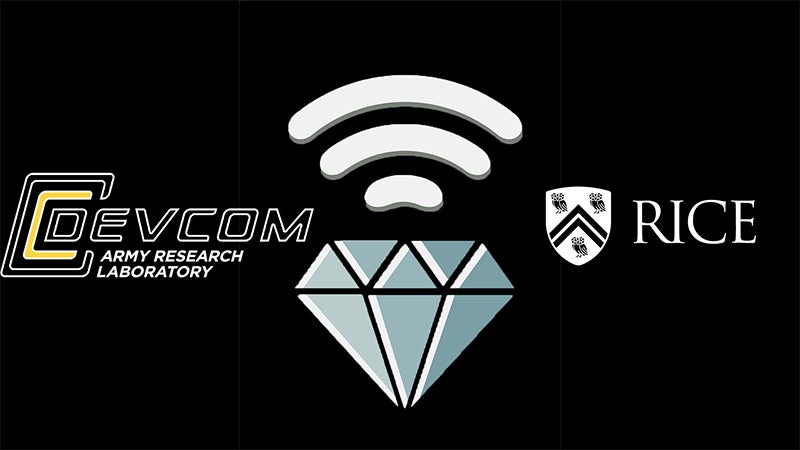 The Rice University National Security Research Accelerator (RUNSRA) is setting the stage for bringing new, disruptive research technologies — transformative research — to the National Security enterprise so that it can increase its current and future capabilities. Based on initial funding from the United States Army, RUNSRA is structured to encourage multidisciplinary partnerships across our campus by matching the right people and capabilities to meet specific challenges. These partnerships between world-class researchers at Rice and other institutions will help define innovative paths for modernization of the United States Army, Air Force, Navy, and Marine Corps. RUNSRA researchers will work closely with their counterparts in government and academic laboratories. Transition of research results will be enabled by constant communications between researchers in our laboratories and users in the national security enterprise, including industry and small businesses. Future support will come from the three Services, DARPA, the Office of the Secretary of Defense, the Department of Energy, the Department of Homeland Security, and other Agencies.
The mission of the Rice University National Security Research Accelerator (RUNSRA) is to enhance national security by accelerating the discovery, development, and transition of technologies into military and civilian applications through scientific and engineering collaborations with academia, business, industry, and government partners.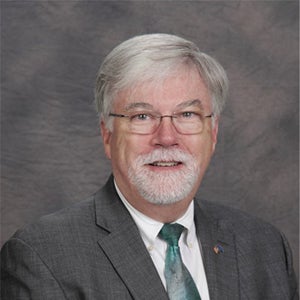 Walter F. Jones is the Executive Director of the Rice University National Security Research Accelerator (RUNSRA) at Rice University. In this position, he provides strategic leadership that focuses on all aspects of national security research and development, including defense, energy, international cooperation, and science and technology policy. He works closely with the world-class faculty and staff at Rice, as well as with scientists and engineers in government laboratories, universities, and in industry. Current RUNSRA research, funded primarily by the US Army Futures Command through the Army Research Laboratory, is focused on advanced material processing, high-speed networks, and energetic materials.
Dr. Jones previously served as the Executive Director of the Office of Naval Research (ONR), planning and managing the entire $3 billion science and technology program for the Navy and the Marine Corps. He served as the senior civilian manager at ONR, and provided executive, technical, and scientific direction in the performance of ONR's mission. He worked closely with ONR's Technical Director and Department Heads in the identification, prioritization, and support of specific areas of science and technology development.
Before coming to Rice, Dr. Jones served as a Professor of the Practice in the J Mike Walker '66 Department of Mechanical Engineering at Texas A&M University. He taught several undergraduate courses and served as a consultant and mentor to students and faculty researchers throughout the University. Before coming to Texas A&M, Dr Jones also served as Executive Director of the Navy International Programs Office, where he was responsible for oversight of the development, planning, and implementation of the Department of the Navy's International Programs, primarily in the areas of Security Cooperation, Cooperative Programs, Research and Development, Technology Transfer, and Strategic Planning.
A fellow of the American Society of Mechanical Engineers (ASME) and an Associate Fellow of the American Institute of Aeronautics and Astronautics (AIAA), Dr. Jones has represented the United States as principal voting member of both the NATO Science and Technology Board and the NATO Naval Armaments Group. He led an international team that developed the first NATO Science and Technology Strategy. He also led a NATO Science and Technology initiative in Maritime Security, which has now grown into a multi-Nation initiative in Maritime Unmanned Systems, endorsed by the North Atlantic Council.
Prior to ONR, Dr. Jones held the position of Director, Plans and Programs, at the Air Force Research Laboratory (AFRL), Wright-Patterson Air Force Base, Ohio. He was responsible for developing and managing the processes that defined AFRL's $3-billion annual investment in technologies for future Air Force systems. These systems include space, weapons, aeronautics, and command, control, communications, computers, intelligence, surveillance and reconnaissance.
Dr. Jones has held a variety of other positions in government and academia. He has served as Director, Aerospace and Materials Sciences at the Air Force Office of Scientific Research, Arlington, VA. In this capacity he planned, coordinated and executed a $55-million basic research program, including solid mechanics, fluid mechanics, materials science, and propulsion. He has also served as Senior Program Analyst with the Office of the Deputy Director of Central Intelligence for Community Management. He has held several positions with the Air Force, including Deputy for Research Sciences with the Office of the Assistant Secretary of the Air Force (Acquisition) and Deputy for Science and Technology with the Office of the National Security Space Architect. In addition, Dr. Jones has held faculty positions at the University of Florida, University of Tennessee, and Clemson University.
Dr. Jones was born and raised in Anderson, South Carolina. He earned his Bachelor of Science in Mechanical Engineering, Master of Science in Engineering Mechanics, and Ph.D. in Engineering Mechanics from Clemson University. He is a member of the Thomas Green Clemson Academy of Engineers at Clemson. Dr. Jones earned a Master of Science degree in National Resource Strategy from the Industrial College of the Armed Forces at Ft. Lesley J. McNair in Washington, D.C. He also earned a Certificate in Legislative Studies from the Government Affairs Institute at Georgetown University.
---
About
The global threat landscape is increasingly complex for United States Army operations. While the primary mission for our forces is to deter, we must also be prepared to prevail through strategic and tactical overmatch. Overmatch can only be achieved by the timely deployment of critical new technologies and capabilities that are directly linked to Army modernization goals. The 2019 Army Modernization Strategy seeks a completely modernized and skilled force capable of conducting Multi-Domain Operations (MDO) by the year 2028 for single theater operations and across multiple theaters by 2035. To achieve the MDO 2028 and 2035 operational capabilities, the Army Futures Command (AFC) identified six modernization goals: long range precision fires, next generation combat vehicles, future vertical lift, network, air and missile defense, and Soldier lethality. As a global leader in advanced materials, Rice University was chosen by AFC to partner with the Army Research Lab (ARL) to realize their goals for new materials and network technologies. Advanced materials underlie the vast majority of new and emerging technologies including semiconductors, communications networks, batteries, computation, energetic materials and even emerging fields such as synthetic biology. We can now manipulate, control and functionalize new materials at the atomic scale. These new materials will revolutionize nearly all aspects of technology. The ARL-Rice University partnership is an integrative research pipeline with two stages: (i) a fundamental scientific emphasis on nanoscale and atomic-level structure for new functionalized materials; and (ii) a focused innovative approach to deliver these discoveries into devices that can allow Warfighters to sense, control, and connect to the world around them. The realization of these goals fundamentally begins with the development of advanced and quantum materials with superior properties, which ultimately drives the capabilities of downstream innovations such as autonomous networking or state-of-the-art propellants/explosives.