About CSTaR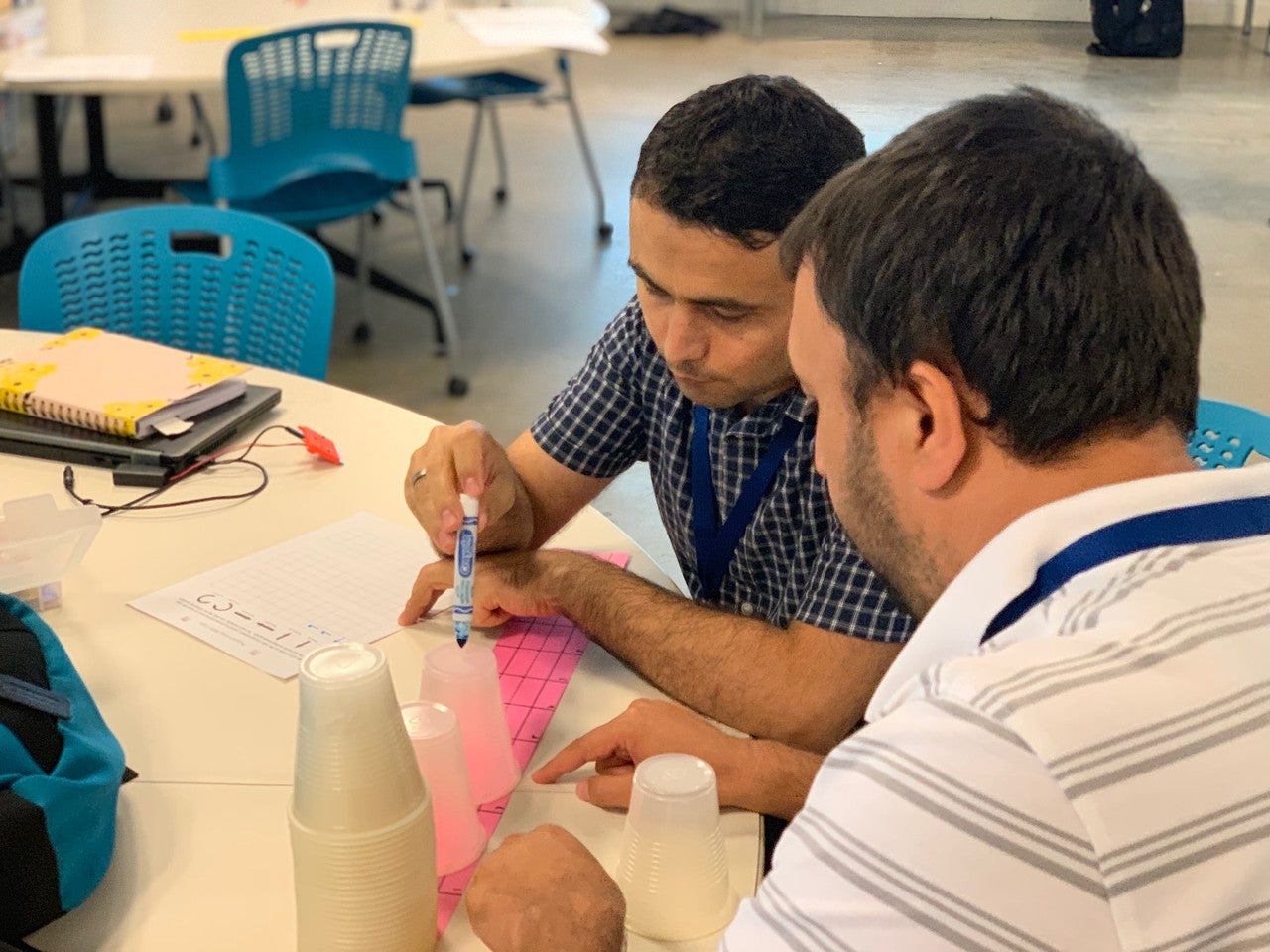 CSTaR is a 3-day virtual summer professional development workshop for Greater Houston Area teachers of all subjects and grade levels. Greater Houston Area teachers of all subjects and grade levels that have in interest in teaching computer science (CS) or learning the fundamentals of CS courses.
The program introduces coding concepts and processes such as binary language, algorithms, and data types. Teachers explore the core of technology applications by delving into hardware/software issues, applications, instructional considerations. This allows participants to explore various CS applications and participate in team challenges in microprocessor programming and sorting algorithms.
The ultimate goal of the program is to expand the pipeline of teachers qualified to provide high-impact instruction in CS courses by supporting the development of content knowledge and stimulating the desire to teach such courses.
---
CSTaR Benefits
CSTaR is designed to:
Increase student achievement in computer science;
Improve teachers' computer science content knowledge as it relates to coding fluency;
Enhance the use of best practices in computer science instruction, including instructional practices, quality questioning strategies, and analyzing student work;
Strengthen inquiry-based teaching;
Explore new developments in science, technology, engineering, and mathematics; and
Develop teacher-leaders to act as catalysts for computer science instruction.
---
Summer 2022 CSTaR Program*
Program dates and other program expectations are listed below.
Applications are closed
Applications closed on May 15, 2022. All forms were due by this date.
Dates and Times

June 8–June 10, 2022
Wednesday–Friday
8:30 a.m.–12:30 p.m.

Application

Applicants will be required to submit a signed Participant Agreement Letter (PAL) with their application. Applicants will be notified of their status by May 23, 2022; priority will be given to first-time participants. ​Space is very limited and subject to funding availability, therefore, completing the application process does NOT guarantee placement in the program.

Non-STEM teachers are welcome to register, but will receive lower priority than STEM teachers based on the pool of applicants. Previous CSTaR participants will be placed on a wait list.

Benefits & Expectations

For completing the program requirements, participants will receive:

12 CPE hours;
Help implementing CS curriculum; and
Networking opportunities with other teachers.

Guest Presenters

CSTaR will feature a number of guest presenters this year. Check back for more information as it becomes available.

Program Flyer

Below is copy of the CSTaR flyer. You can access a PDF version for download here.
---
CSTaR Administration
If you have any questions about CSTaR, you can contact the program lead.
Allen Antoine, M.Ed.
Associate Director for Math & Computer Science
713-348-8218 | ajantoine@rice.edu
*Program times, dates, locations, and compensation subject to change before the first day of the program.