About NEWT RET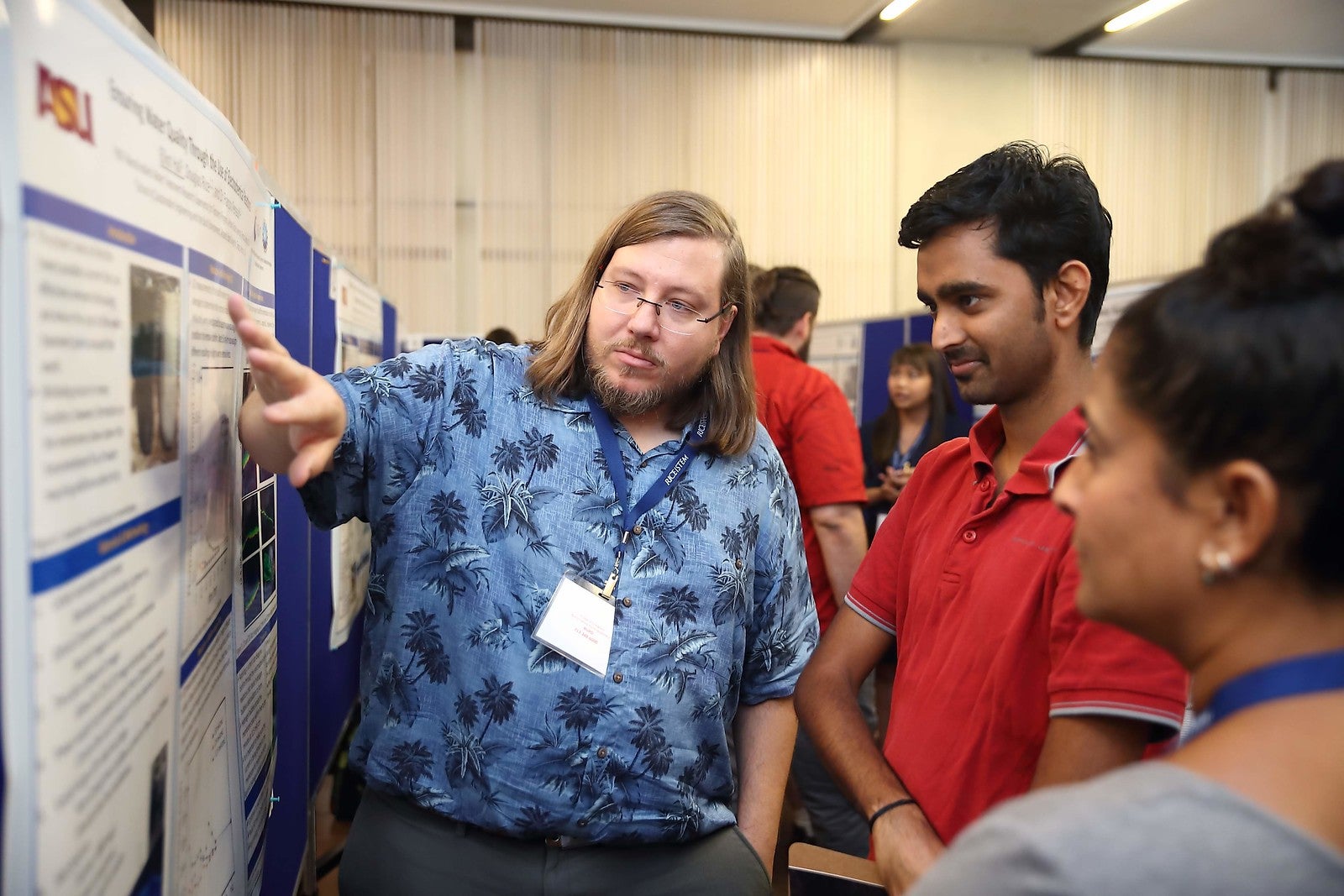 A joint effort by Rice University, Arizona State University (ASU), The University of Texas at El Paso (UTEP), and Yale University, the Nanosystems Engineering Research Center for Nanotechnology-Enabled Water Treatment (NEWT) is the first national center to develop next-generation water treatment systems enabled by nanotechnology. The aim is to enable access to suitable water almost anywhere in the world by developing high performance, easy-to-deploy systems for drinking water and industrial wastewater treatment systems enabled by nanotechnology.
In collaboration with NEWT, the Rice Office of STEM Engagement offers NEWT RET, a year-long program for teachers in the Houston, TX; El Paso, TX; Phoenix, AZ; and New Haven, CT areas. The NEWT RET program is design to enhance scientific and research skills of K-12 teachers who serve marginalized students in STEM. Our long term goal is to increase the self-efficacy of our teachers in teaching science and engineering content and further promoting their students to perseverance in STEM fields. The program includes a 6-week internship in a nanotechnology research laboratory focused on water treatment. Selected participants will work in laboratories doing research on water treatment at Rice University, The University of Texas at El Paso, Arizona State University, or Yale University depending on their area. The internship includes a 6-week internship in one of these labs, lesson planning, and travel to Houston, TX to present at a symposium.
Participants not only give a poster presentation based on their summer research at the Engineering Research Symposium for Teachers, attend fall lesson planning workshops, and teach their research-based lessons at a spring NanoAcademy workshop for their students. Examples of published lessons by past RET participants can be found on TeachEngineering.org.
---
NEWT RET Benefits
NEWT RET emphasizes inquiry-based learning where teachers conduct research and apply it in their classroom. Weekly activities engage participants to share their research experiences and brainstorm lesson ideas. Participants developed lesson materials based on their research experience and have the opportunity of publication. Participants also gain research presentation experience.
The most successful aspects of the RET program were opportunities for collaboration, the applicability of the program experience to their teaching practices, the educational value of the experience, and the quality of the program leadership.
---
2022–2023 NEWT RET Program*
Participation in NEWT RET requires attending both the summer and school year training sessions.
Application are closed
Applications for this program closed on April 3, 2022. All forms were due by this date.
Summer Training

School Year Training

Applications

Benefits & Expectations

Program Flyer
---
NEWT RET Administration
If you have any questions about NEWT RET, you can contact the program lead.
Christina Crawford, M.S.Ed.
Associate Director for Science & Engineering
713-348-4761 | cc45@rice.edu
*Program times, dates, locations, and compensation subject to change before the first day of the program.
**Must be a U.S. citizen, national, or permanent resident to apply.
---