About Solar Academy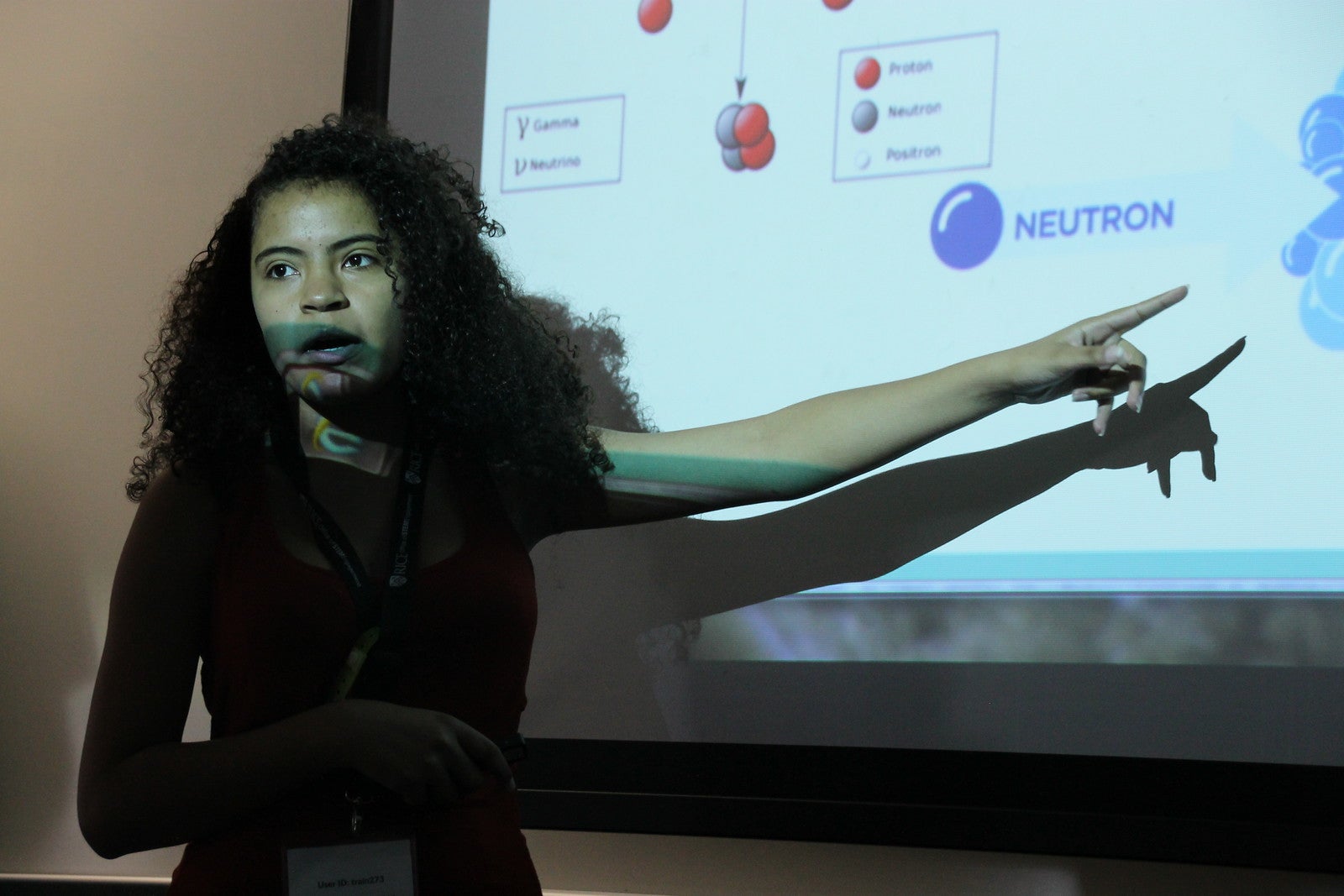 Solar Academy is a week-long in-person day camp for current 10th and 11th grade students enrolled in schools in the Greater Houston area. This program is funded by a grant from the National Science Foundation and led by Stephen Bradshaw, Associate Professor of Physics and Astronomy at Rice University. The program is offered at no cost to participants and will take place at Rice University.
---
Summer 2022 Solar Academy*
Solar Academy is offered one week, from June 6-June 10, 2022.
Applications are closed
Applications closed on Sunday, May 15, 2022. All forms were due by this date.
Program Dates

June 6–10, 2022
Monday–Friday
9:00 a.m.–3:00 p.m.
Rice University

Benefits

Our goal is to help students explore our understanding of the center of our solar system, the sun, while also learning about collaboration in science and how to use available resources.

Students will have opportunities to network with local area students as well as Rice faculty members.

Application

The activities in Solar Academy are designed for current (2021-2022) 10th and 11th grade students. Due to funding source, students must be a U.S. citizen, national, or permanent resident to apply.

Space is very limited, therefore, completing the application process does NOT guarantee placement in the program.

Applicants will be required to submit a:

Personal statement about why you are applying to Solar Academy. This statement should be a max of 1 page in length.
Copy of your most recent report card or unofficial transcript.
Letter of recommendation from a STEM teacher.

If you are unable to upload the document to your application, you can email it stem@rice.edu.

Program Flyer

Below is copy of the Solar Academy flyer. You can access a PDF version for download here.

COVID-19 Protocol
---
Solar Academy Administration
If you have any questions about Solar Academy, you can contact the program lead.
Matthew Cushing
R-STEM Executive Director
713-348-8210 | mpc3@rice.edu
*Program times, dates, locations, and compensation subject to change before the first day of the program.