About TLIIST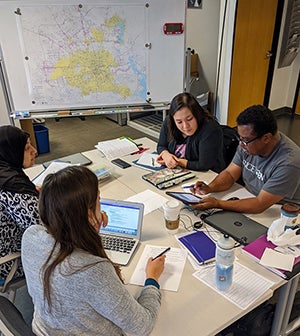 The Texas Leadership Initiative for Inquiry Science Teaching (TLIIST) is a 5-year program for K-12 science teachers that serve to further science content knowledge and pedagogical skills of exemplary teachers while transforming them into effective leaders who can support change at the school, district, and state level. Funded by the National Science Foundation, the Rice Office of STEM Engagement (R-STEM) has partnered with Houston ISD, the University of Houston, Houston Community College, and the Science Teachers Association of Texas (STAT) to provide a wealth of opportunities for teachers who are seeking to develop leadership opportunities while impacting their students in the classroom.
The goal of the TLIIST program is to develop and recognize Master Teaching Fellows (MTFs) as intellectual science leaders at their campuses, in their districts and throughout Texas. The TLIIST program will support these outstanding teacher-leaders who will create and support inquiry-based learning experience and environments while using results-based leadership training to improve the quality of science teaching and learning in high-needs schools in the Greater Houston community and beyond.
To learn more about their individual experiences visit our Meet the Fellows page!
---
TLIIST Program Structure
Yearly Objectives

TLIIST will accomplish its goals by addressing the following objectives each year:

Leadership for Knowledge Integration
Leadership in Classroom and Schools
Leadership for Future Science Professionals
Leadership on a Statewide Scale

Current Year

TLIIST is currently in year two of this five-year program. The focus this year is biology instruction using inquiry-based practices. In response to the current educational climate, the fellows have developed skills in leading online PD, as well as taking active roles in the 2020 CAST conference by presenting, volunteering, and evaluating presentation sessions. Fellows are also further cultivating their leadership skills at the classroom and school level through ICS personality training, active book studies, and the development of an action research project.
---
TLIIST Administration
If you have any questions about TLIIST, you can contact the program lead.
Ericka Lawton, M.S.
Associate Director for Educational Leadership and STEM Initiatives
713-348-6274 | esl1@rice.edu
*This program is made possible by funding from the National Science Foundation (NSF) Robert Noyce Scholarship.